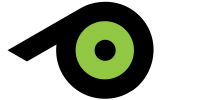 Corespin
Architected user experience and content delivery.
Feature-Rich and Flexible User Experience Platform
Corespin implementations range from simple, with standard content and document management features, to advanced, with custom data, workflow, and interactive feature requirements. Corespin Brand Portal provides a comprehensive suite of tools to effectively manage and share your brand with all stakeholders.
Need Something More?
Corespin is a robust enterprise solution, an application framework, that powers scalable custom applications. We thrive on creating applications with highly customized functionality. Corespin is the only content management platform that effectively unites innovative Web Content Management System (WCMS) features with flexible technology ideally suited for creating and maintaining custom applications.
Corespin custom applications power solutions for Fortune 100 companies as well as a broad range of other businesses, non-profits, and government organizations. The Percepticon Corespin Application Framework platform and enterprise infrastructure technology empowers established businesses and new ventures to deploy innovative websites, mobile, and mobile app business models, and support them as they grow, evolve, and scale.
Enterprise Delivery Infrastructure
Corespin is provided as a turnkey, software-as-a-service (SaaS) solution. This service provides enterprise grade cloud hosting, redundancy, support, backup, and more.
Corespin is designed with simple to use web-based tools:
Create, manage, and publish content, blogs, news, and more
Control site architecture and dynamic menus
Integrated mobile website management and delivery
Manage images, video, and any other documents
Optimize website content for search engine results and campaign tracking
Manage users and their profiles
Distributed administration and workflows
Multi-tiered publishing infrastructure
Integrated QR code features
Integrated social networking
Integrated analytics
Advanced features include:
​Custom data integration
Integrated ecommerce
Advanced per-product store locator
Advanced content delivery to PDF
Content delivery to mobile apps and other Internet savvy applications
Extended member profiles with content management
Collaboration/project management