SAA
Full Service Strategy, Creative, Technology, and Analytics
SAA is a world-renowned architecture and interior design firm dedicated to forward-thinking innovation. With extensive skills and industry experience, SAA delivers highly creative business-driven design solutions.
We work closely with SAA to create and implement Internet strategy and website destinations that drive traffic, create interest, and capture opportunity. Through the course of our ongoing work, we provide an array of services to keep the website design, functionality, and infrastructure fresh and modern. The latest evolution is designed to clearly showcase the truly amazing work SAA performs for clients. The responsive design delivers a great user experience on any device - mobile, pad, and desktop. Integrated marketing and analytics fuels growth and strategic decisions with solid performance-based intelligence.

Services
Strategy
Design
Development
Technology
Host/Datacenter Infrastructure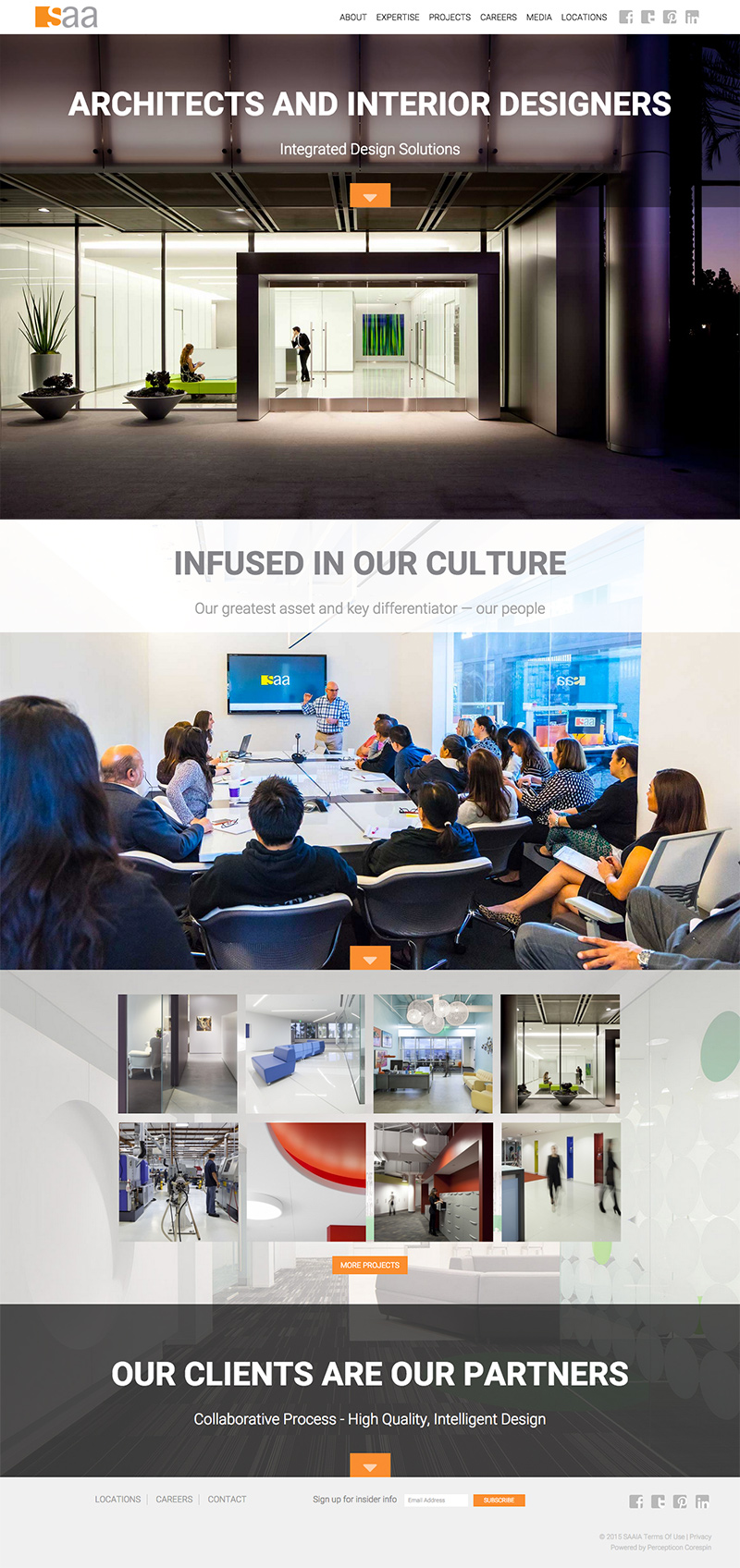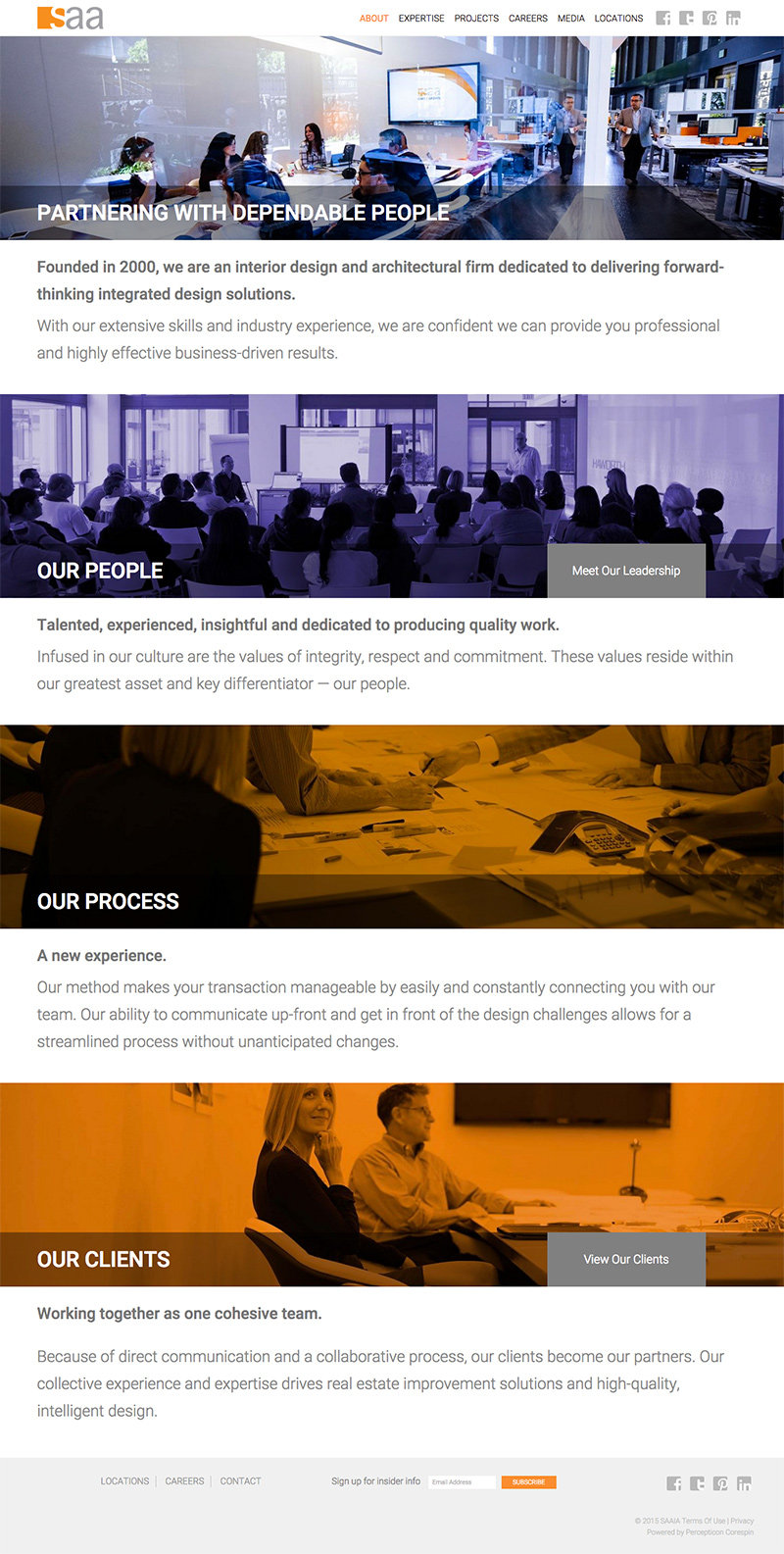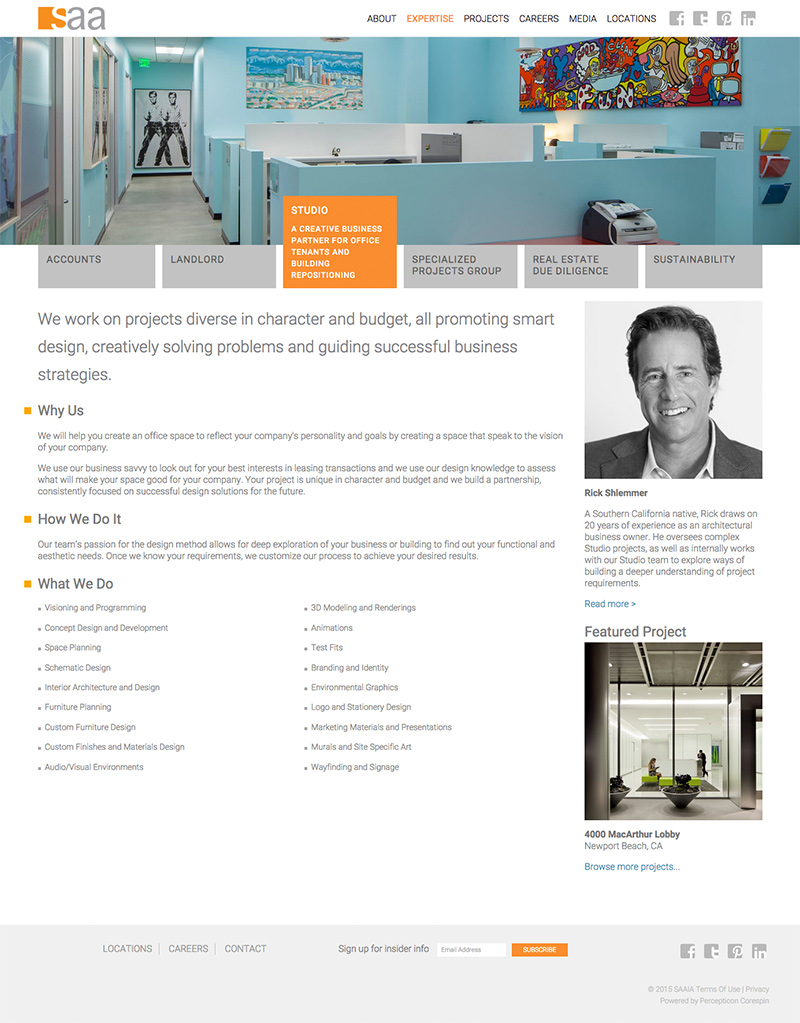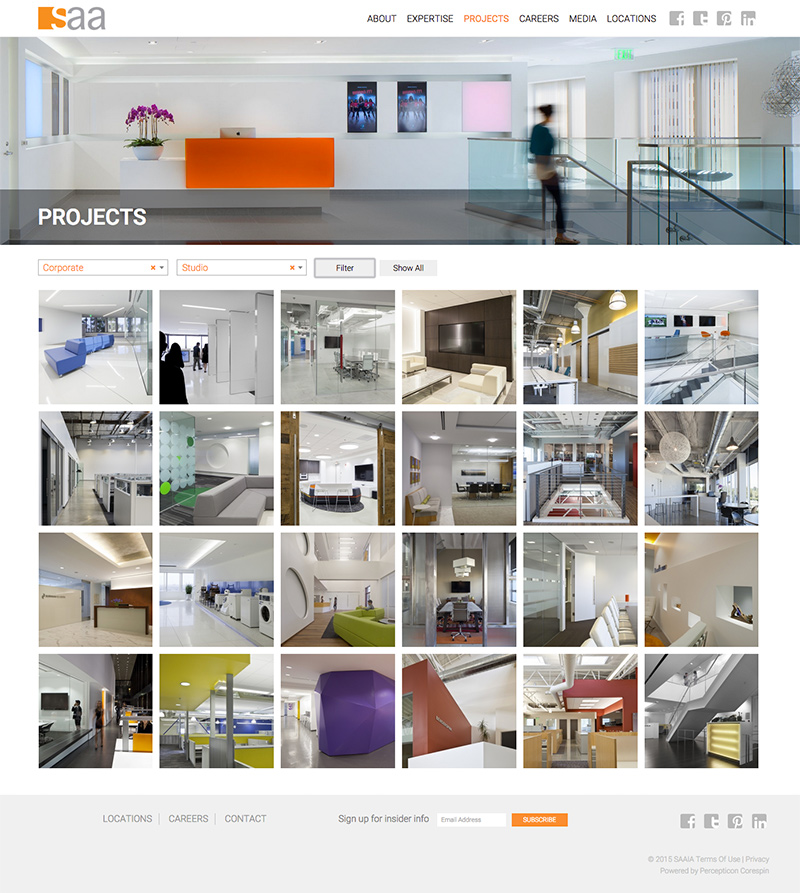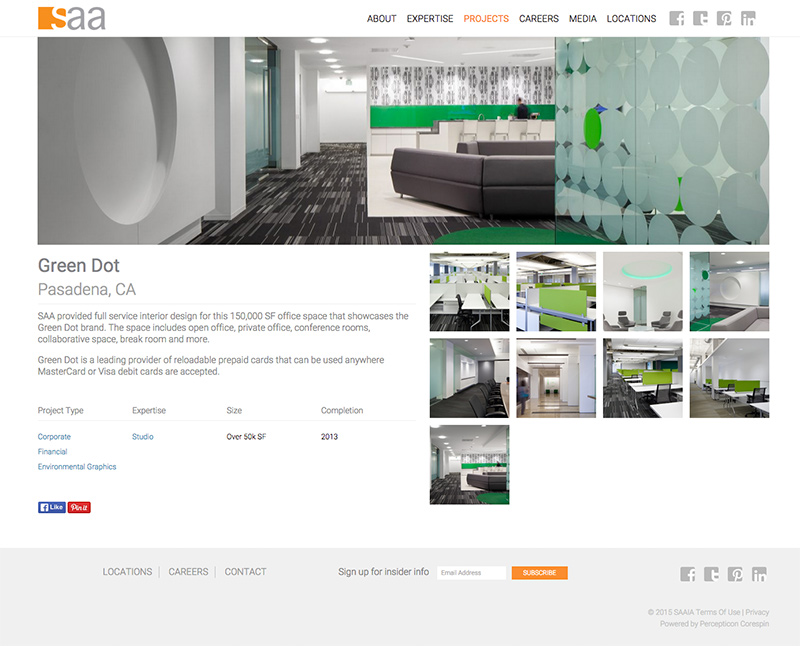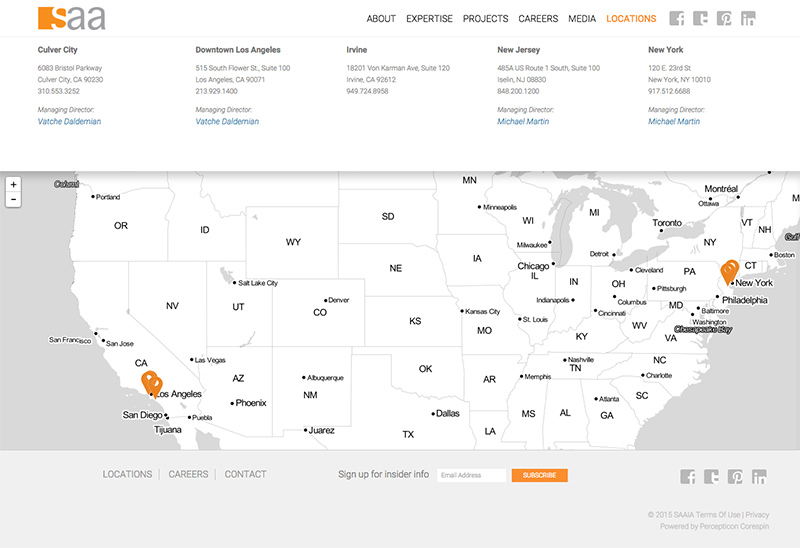 Ready to start something?